Policy & Advocacy Advisory Committee
The National Women's Safety Alliance Policy & Advocacy Advisory Committee (PAAC) provides expert advice to the NWSA Director and informs and guides the delivery of the Alliance's policy and advocacy program of work.
---
Members
Hayley Foster (Chair of Policy Advocacy and Advisory Committee)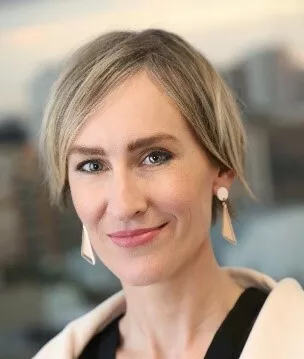 Hayley Foster is a recognised leader and authoritative voice on family, domestic, and sexual violence, with over 20 years of experience generating positive change within business, community, and government settings.
Throughout this time, Hayley's work has encompassed frontline family, domestic, and sexual violence services, accredited behaviour change, family law practice, family dispute resolution, industry training and education, policy, law reform, financial services, sector development, management consulting, and executive leadership.
Underpinning her extensive experience, Hayley is eminently qualified, holding a Bachelor of Laws (First Class Honours and University Medallist), a Bachelor of Business (Economics, Finance, and Accounting), and postgraduate qualifications in law practice, mediation, family dispute resolution, financial planning, and social sciences. Hayley's current advisory positions include membership on the Commonwealth Advisory Group for the National Plan to End Violence Against Women and Children, the Bureau of Crime Statistics and Research Sexual Assault Research Advisory Panel, and the Fair Work Commission's Sexual Harassment Working Group.
---
Nuria Alarcón Lopez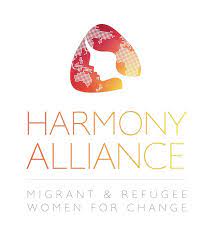 Nuria supports the work of Harmony Alliance and is passionate about women's rights and the rights of migrants and refugees. Nuria migrated to Australia from Spain and actively participates in the Spanish-speaking community in Canberra. She also volunteered as a co-presenter on the Spanish community radio program. Nuria holds a Bachelor of Arts in Political Science and Public Policy from Miguel Hernandez Universidad of Elche in Spain. She also completed a one-year exchange program in Cracow, Poland. She has worked in the legal, aged care, education and diplomatic fields in Australia and Europe.
---
Amanda Alford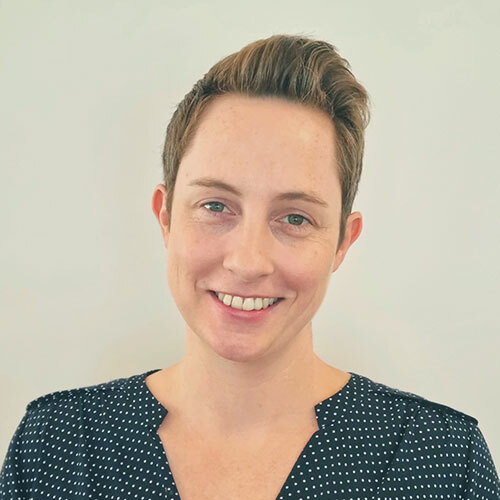 Amanda is a human rights lawyer with a range of experience across government relations, strategic advocacy, governance and strategic planning, policy and law reform, and research.
Amanda is the Director Government Relations, Policy and Evidence at Our Watch, a national leader in the primary prevention of violence against women.
Immediately prior to joining Our Watch, Amanda worked with Sex Discrimination Commissioner Kate Jenkins on the Set the Standard Report as part of the Independent Review into Commonwealth Parliamentary Workplaces. Amanda has worked in roles at the Disability Royal Commission, the Australian Law Reform Commission, Community Legal Centres Australia and the Australian Government Solicitor, as well as in the not-for-profit sector both domestically and internationally.
---
Vanessa Ambrose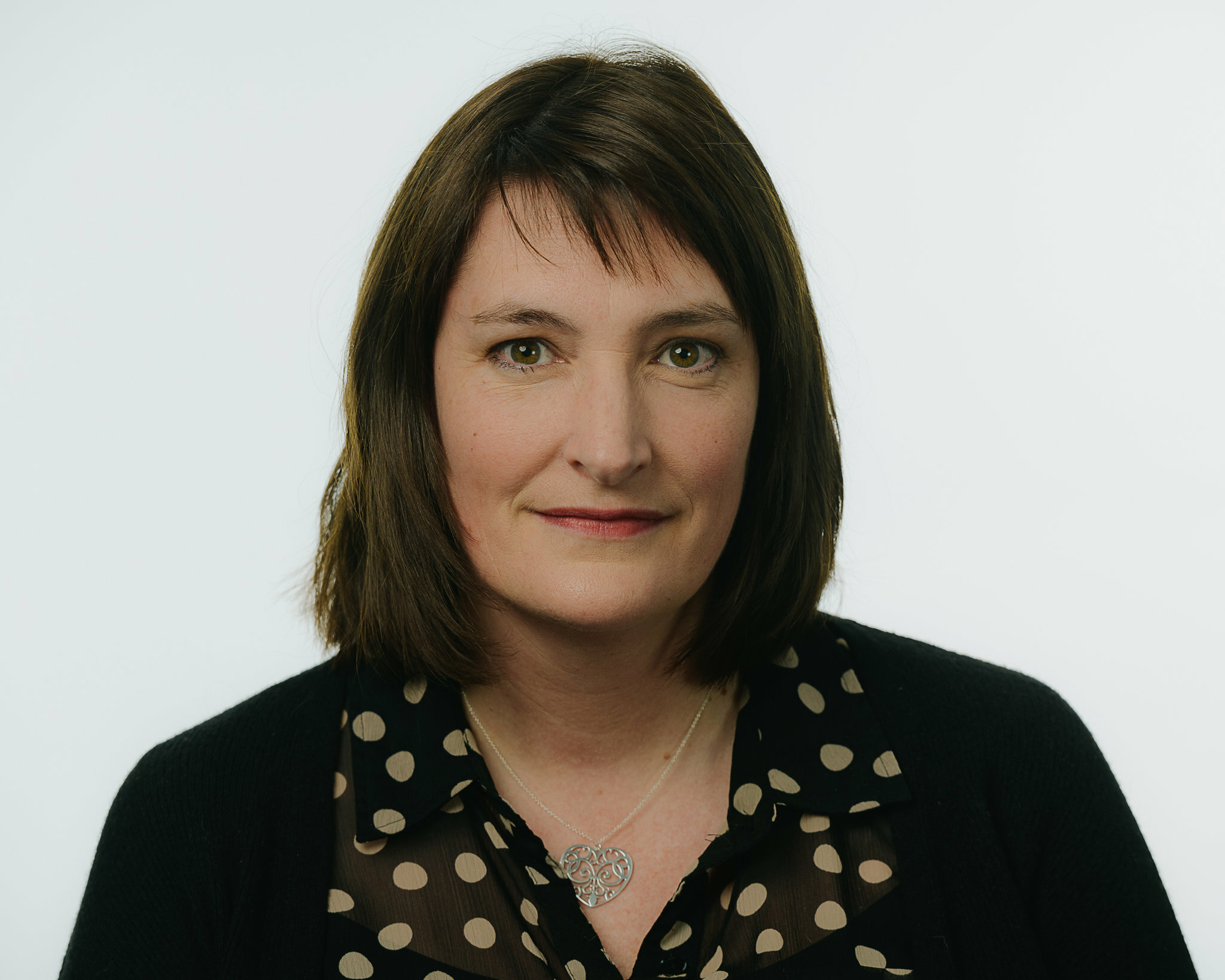 Vanessa Ambrose is the Senior Program Manager leading delivery of the DV-alert program at Lifeline Australia. Over the past almost 30 years Vanessa has held senior leadership roles across clinical practice, health and human service delivery and digital service development contexts. Vanessa has supported the delivery of programs under the National Plan arrangements including the launch and initial stages of the 1800RESPECT service and more recently DV-alert.
Vanessa holds a Graduate Diploma in Nursing and Post Graduate Diploma in Health Science (Midwifery) as well as a Post Graduate Diploma in Maternal and Child Health. Vanessa is an accredited and experienced Executive Leadership Coach with a passion for effective and trauma informed people leadership.
---
Yvette Cehtel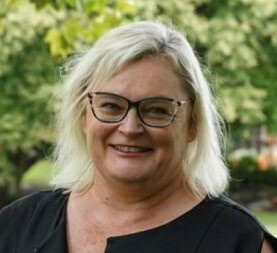 Yvette Cehtel is the CEO of the Women's Legal Service Tasmania. She has a legal background having worked in private practice, government and in community legal practices over the last 25 years. Yvette gained her Bachelor of Laws from the University of Tasmania, Master of Law (Human Rights) from Monash University and is a graduate of the Australian Institute of Company Directors.
Yvette is delighted to bring a gendered feminist lens and human rights framework to the table as we address gender inequality nationally.
---
Somali Cerise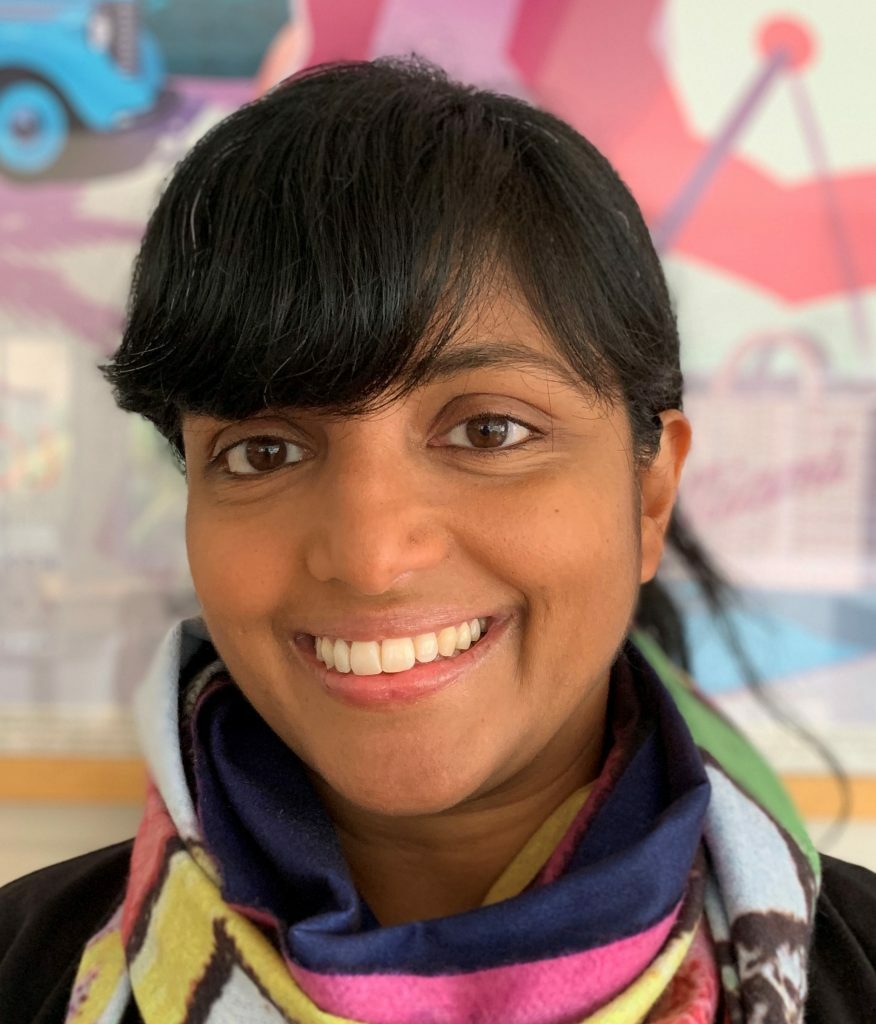 Somali is a human rights and gender equality expert with 20 years' experience leading gender equality policy and research initiatives across Australia and globally. Globally, she has been responsible for several major initiatives, including the OECD Social Institutions and Gender Index, UN Women's global report on gender equality and the Sustainable Development Goals, and the UN Secretary General's 25-year review of the Beijing Declaration and Platform for Action. In 2021, Somali was the Director of the Independent Review into Commonwealth Parliamentary Workplaces working with the Australian Human Rights Commission.
Somali currently works on gender equality initiatives with the Champions of Change Coalition, UN Women, Elizabeth Broderick&Co and the University of Sydney. She is also engaged as a Gender Advisor to the Minderoo Foundation. Somali is a board member of ACON and has a BA (UTS) and a Master of Science (Human Rights) (London School of Economics and Political Science).
---
Melissa Clare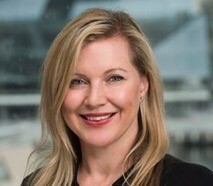 Melissa Clare is the Executive Manager, Fairness and Financial Resilience at Westpac. She has almost 20 years experience in developing and managing strategic partnerships with community organisations and stakeholders to amplify and increase engagement for large organisations, and a background in media and corporate affairs. Her work at Westpac aims to improve the experience and outcomes for customers experiencing vulnerability with a particular focus on preventing financial harm and addressing financial safety and resilience. Before joining Westpac she was responsible for community engagement at CBA with a focus on women's safety and financial abuse.
Melissa is committed to driving organisations to address gender inequality; and to recognise their part in eradicating gendered violence.
---
Sophie Cusworth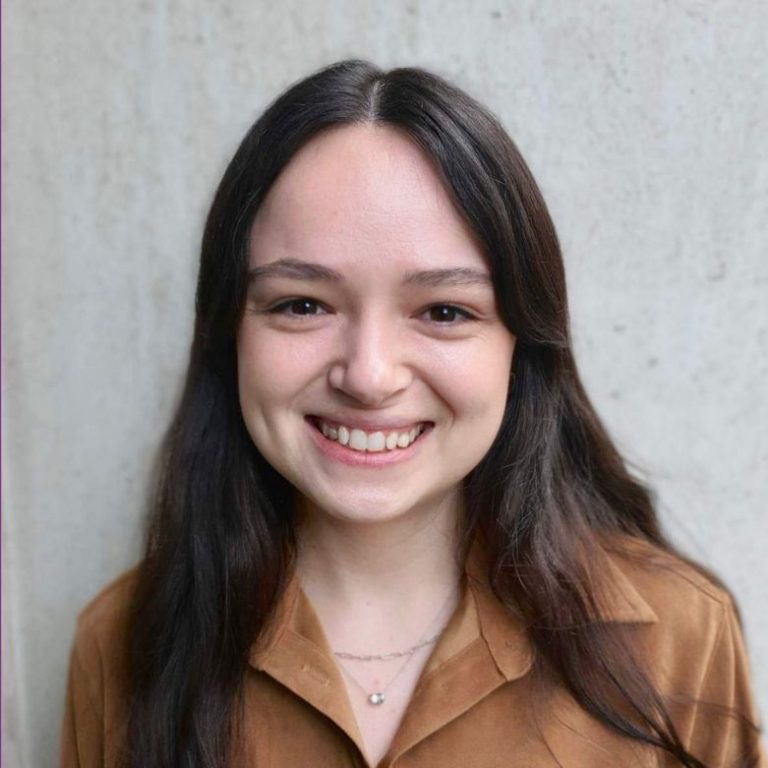 Sophie Cusworth (she/her) is the Senior Policy Officer (Gender and Disability) at Women With Disabilities Australia, and a passionate advocate for intersectionality in policymaking. Sophie's work is informed by her lived experience of disability and her background as a Safeguarding and Discrimination lawyer. In addition to systemic advocacy, Sophie has experience assisting organisations to prevent and respond to sexual harm and institutional abuse. She is also a public speaker and facilitator, with experience delivering workshops on consent, online safety and gender literacy to young people within schools and university residential colleges. Sophie has a Bachelor of Arts specialising in Gender Studies and a post-graduate Law Degree.
---
Helen Dalley-Fisher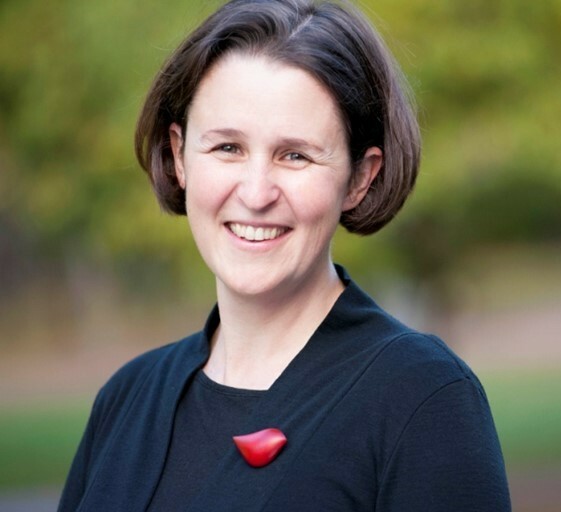 Helen Dalley-Fisher is the Convenor of the Equality Rights Alliance (ERA).
Helen is experienced in a range of international human rights jurisdictions and coordinates ERA's engagement on federal level policies in the areas of economic security and women's leadership and public participation. ERA has a keen interest in primary prevention and aims to identify and capitalise on opportunities to promote primary prevention in its domestic policy work.
Helen's background is in law, having spent 12 years as a solicitor in both private practice and the community legal sector.
---
Annabelle Daniel OAM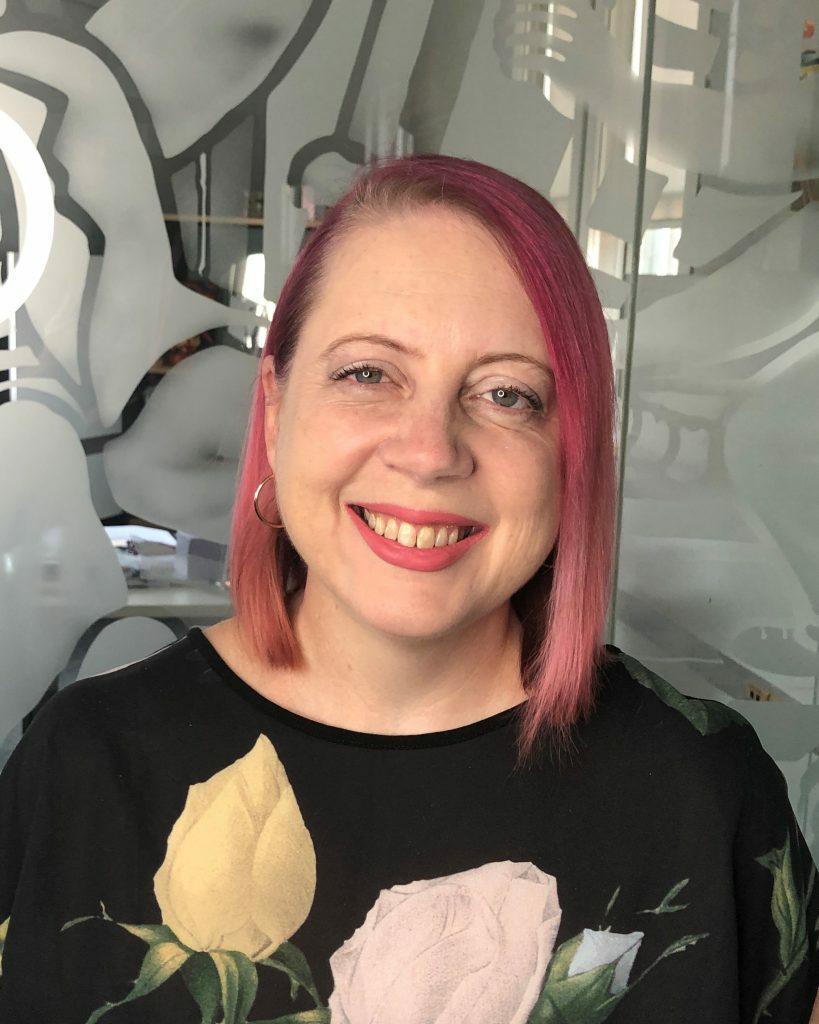 As CEO of Women's Community Shelters, Annabelle Daniel OAM, has worked with local communities around NSW to establish and open eight shelters at Hornsby, Forster, Castle Hill, Penrith, Bayside, Parramatta and Revesby. She has also been instrumental in the ongoing success of the very first WCS shelter which opened in Manly in 2010. (Now known as Northern Beaches Women's Shelter.)
She has collaborated with a range of organisations, individuals and stakeholders, from the community and all levels of government to achieve change in the field of homelessness for women and children.
Annabelle is continuing this work to establish further shelters throughout NSW and is currently working with the community in Camden to open shelter number nine in the WCS network.
Annabelle is also the Chair of DV NSW.
---
Kathryn Fordyce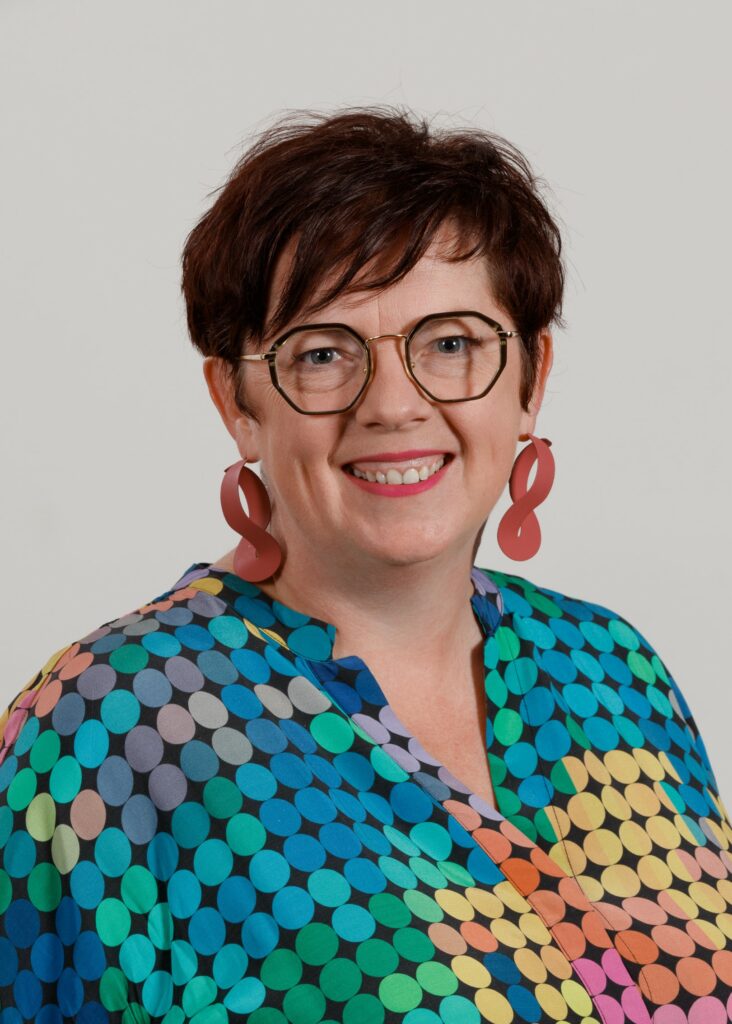 BSpPath (Hons), GCert Health Services Management, Dip ECEC, GAICD
Kathryn Fordyce is an experienced executive leader and non-executive director with extensive expertise in the for-purpose disability, health, early childhood and sexual violence sectors. Kathryn is currently the CEO of Laurel House, a specialist sexual assault service in Northern Tasmania. Kathryn has played a key role in the establishment of Tasmania's multidisciplinary Arch Centres for sexual violence. Before joining Laurel House, Kathryn had worked within the disability sector with a particular focus on support for autistic people. Kathryn holds qualifications in speech pathology, early childhood education and care, health services management, and is a Graduate of the Australian Institute of Company Directors. Kathryn has co-authored peer reviewed papers on autism, early intervention and evidence-based practice. Kathryn currently serves on the boards of National Association of Services against Sexual Violence (NASASV), Speech Pathology Australia, and Playgroup Tasmania. Kathryn is a member of the National Advisory Group for the National Strategy to Prevent and Respond to Child Sexual Abuse, and is also actively involved in other committees that focus on the health and wellbeing of children and young people, and people with diverse lived experiences.
---
Tara Hunter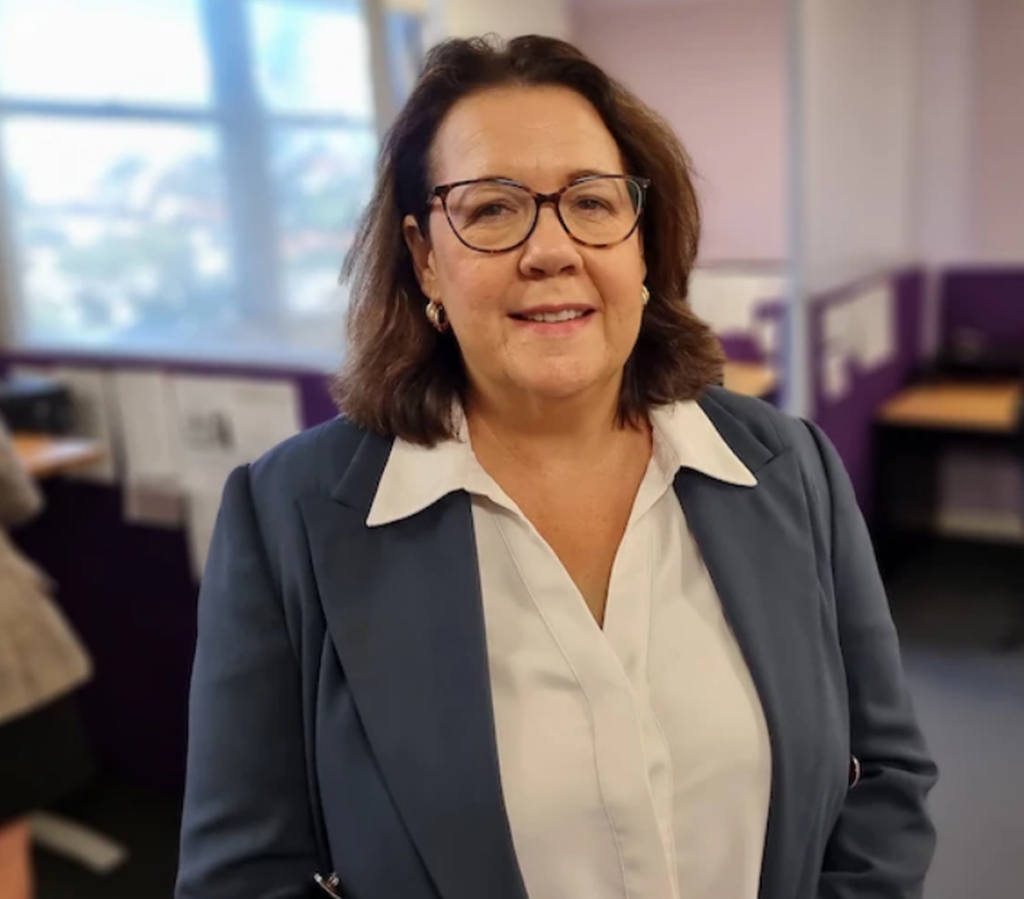 Tara Hunter is based on Gadigal Land (Sydney) and is the Acting CEO and Director of Client and Clinical Services at Full Stop Australia, first established in the 1970s and now one of the country's most recognised sexual, domestic and family violence response services.
With a Master of Social Work and various workplace training and family dispute resolution certifications, Tara's approach to leadership is trauma-informed and backed up by over 20 years of experience in the sector, from front-line client work to high-level strategic advisory roles.
Having managed sexual assault support services within the public health network system, led and mentored teams of clinicians through complex caseloads, spoken publicly and in parliament on key law reform matters, including sexual consent, Tara offers an important client-centred approach to the national conversation on ending violence and abuse.
---
Karen Iles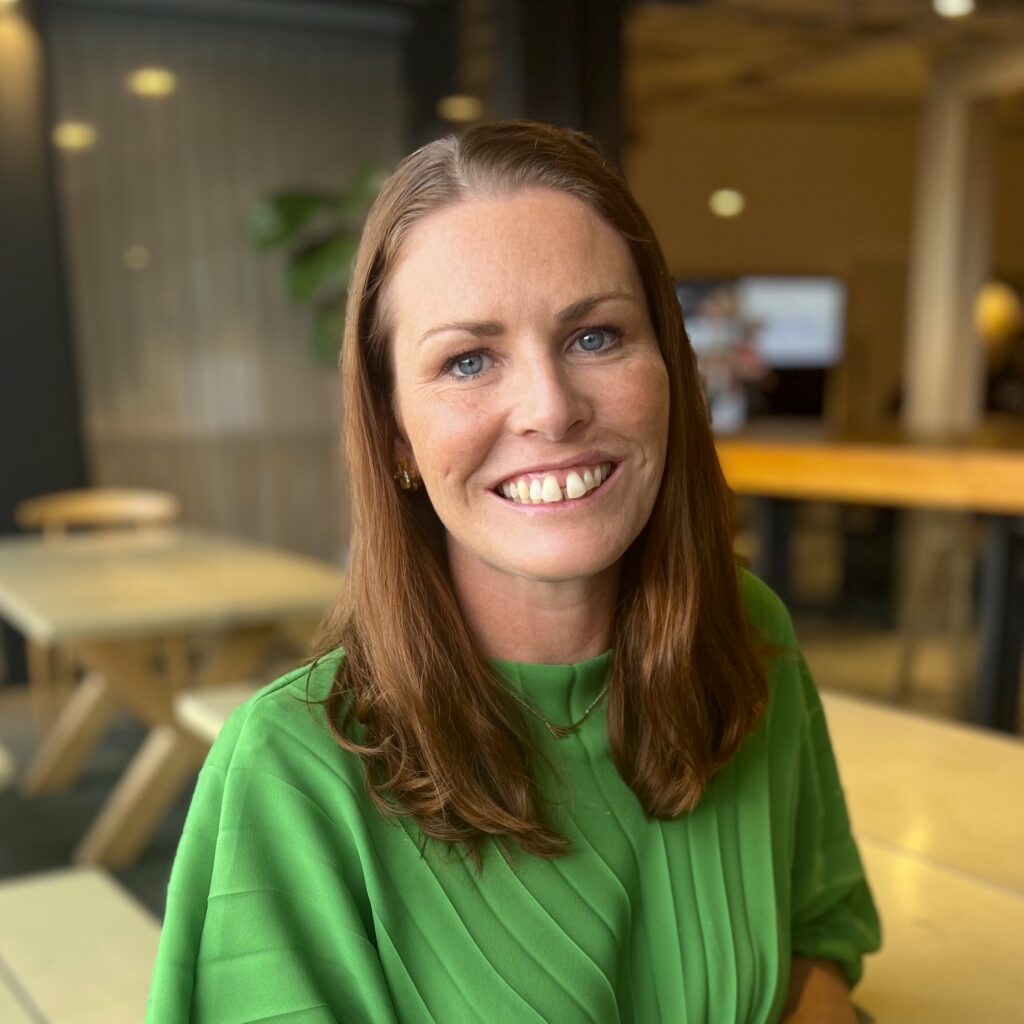 Karen is the founder of Violet Co Legal & Consulting.
Karen Iles is a lawyer, consultant, board director, sexual assault survivor and Dharug Aboriginal woman.
Karen Iles is the Founder and Principal Solicitor of Violet Co Legal & Consulting – a woman-led, Indigenous-led, social enterprise. Violet Co's purpose is to create radical solutions and just outcomes for women and First Nations people.
In 2023 Karen was awarded Private Practitioner of the Year by Women Lawyers Association of NSW. In 2022 Karen was awarded the inaugural NSW Law Society Pro Bono Service Award (2022) in recognition of her outstanding service to the NSW Legal Profession and the Community. Karen's advocacy work was recognised in the Australian Human Rights Commission 2022 Annual Oration delivered by Professor Larissa Behrendt.
---
Megan Johnson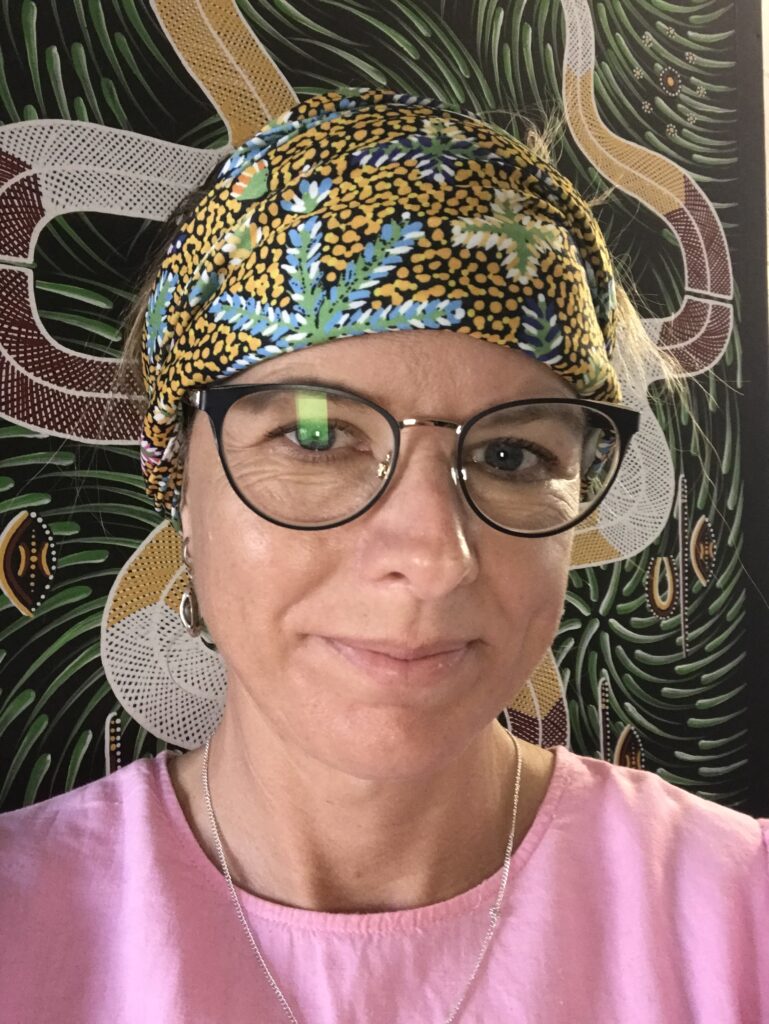 Megan is a proud Aboriginal woman who holds a Bachelor of Laws (LLB, SCU), Post Graduate Certificate in Domestic Violence (Post. Grad. Cert. DV, QUT) and Post Graduate Diploma in Practical Legal Training (Post. Grad. Dip. PLT, QUT). Megan is currently undertaking a Post Graduate Certificate in Mental Health (Post. Grad. Cert. MH, LA Trobe. Megan holds University leadership awards. Megan is a Domestic Family Sexual Violence Specialist. Megan has over eight (8) years of frontline Domestic Family Sexual Violence experience across most Australian Jurisdictions, including Central Australia and high-risk integrated response teams. Megan is a fierce advocate for victim survivors, advocating for change, improved responses and culturally safe trauma informed community led solutions. Megan is passionate about amplifying the voices of underrepresented women with lived Domestic Family Sexual Violence experience to inform policy, legislation and systemic change.
Megan is currently part of the National Torres Strait Islander Women's Alliance leadership team as administration assistant to the National Aboriginal Torres Strait Islander Women's Alliance CEO, Yasmin Johnson.
---
Raphaelle Kennedy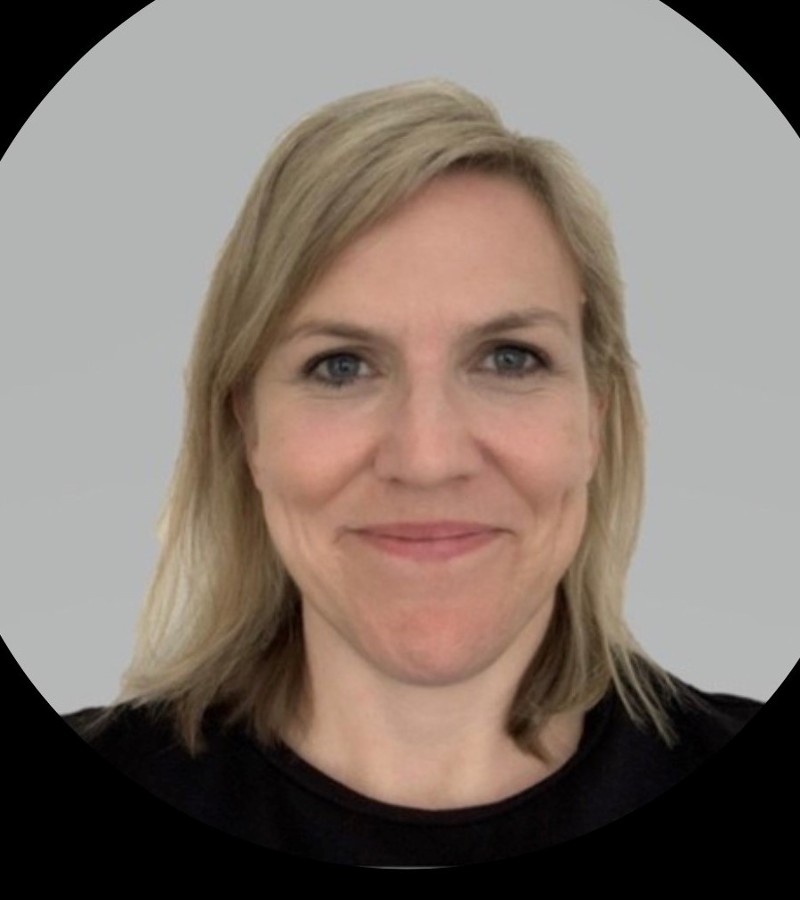 Raph has over 20 years' advocacy experience, she is passionate about challenging injustice and committed to achieving equity for women at work and in retirement. As Senior Manager Advocacy and Social Impact, Raph plays an integral role in the development of HESTA's advocacy strategy and aligns HESTA's social impact and advocacy program. Raph led the development and delivery of HESTA's 2023 Budget policy and advocacy program.
Prior to joining HESTA, Raph spent twelve years advocating for change in the health and aged care sectors. She was a senior leader responsible for development and execution of organising and industrial relations strategy at the NSW Nurses & Midwives Association (ANMF NSW). Raph has also worked with the ACTU, facilitating strategy, change and education programs, including for the successful Your Rights at Work campaign.
---
Eloise Layard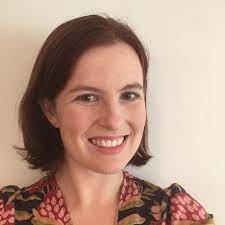 Eloise Layard (she/her) is ACON's Manager of LGBTQ+ Health Programs, Community Health. ACON is Australia's largest health organisation specialising in community health, inclusion and HIV responses for people of diverse sexualities and genders. Eloise manages ACON's Sexual, Domestic and Family Violence Program (including Primary Prevention of Violence), as well as ACON's Safety, Inclusion and Justice, Ageing, and Disability programs. Eloise is a member of a number of NSW and national advisory groups including the National Plan Advisory Group.
---
Mary Leaker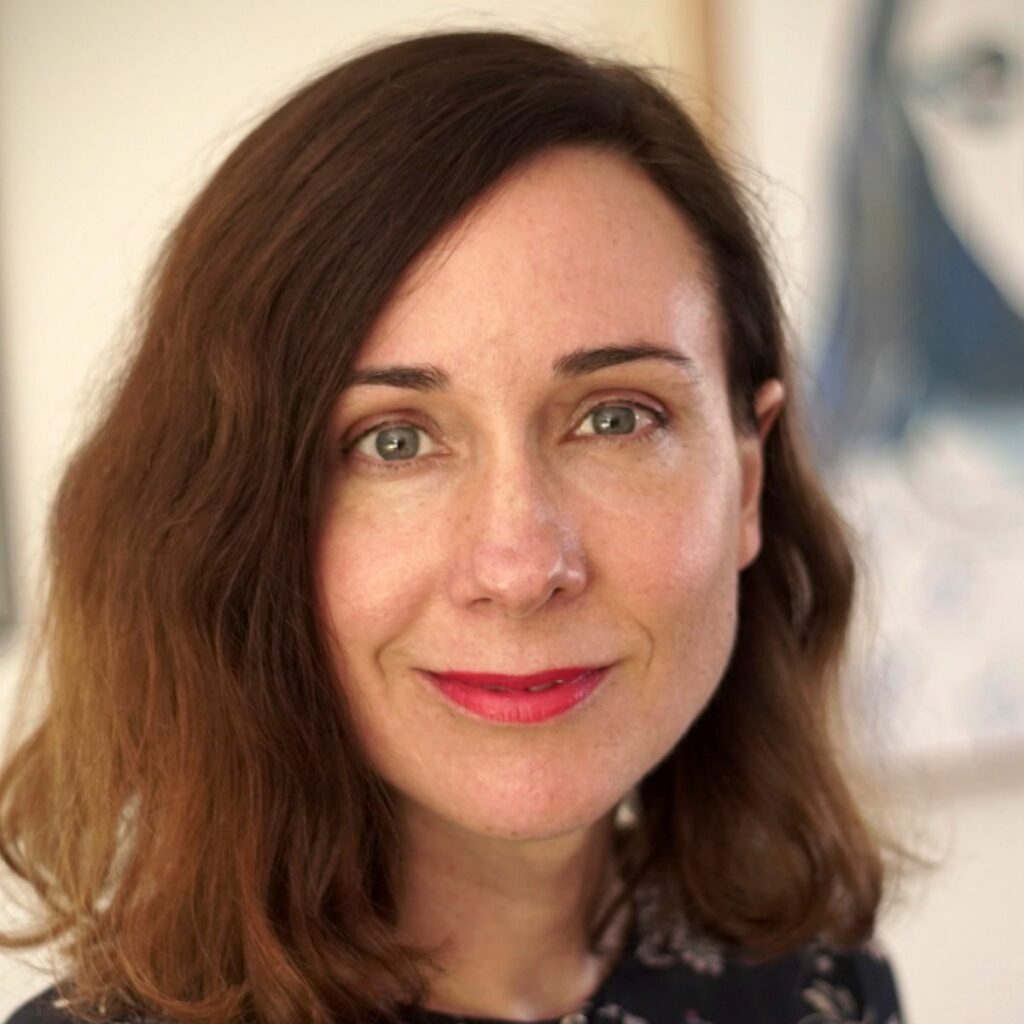 Mary is General Manager of Embolden, South Australia's peak body for domestic, family and sexual violence services. With a background in social work and social policy, Mary has diverse experience across delivery and management of non-government services and strategic policy and projects for government. Mary has a longstanding commitment to social justice and gender equality. Between 2018 and 2021, she led a project to improve how SA public sector agencies prevent, identify and respond to violence against women, in partnership with Our Watch and White Ribbon Australia. Late last year, she undertook a Churchill Fellowship in the UK to gain insights into how coercive control laws are operating on the ground and emerging impacts for victim-survivors.
---
Amanda Matthews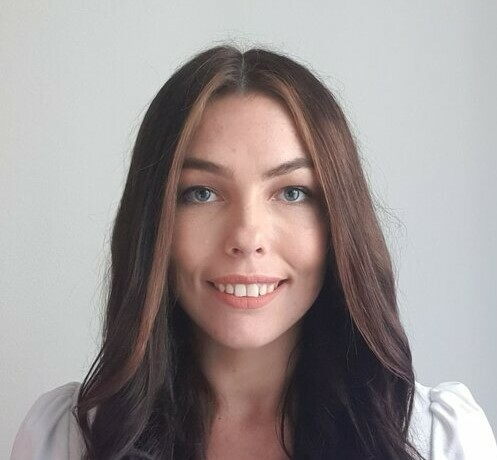 Amanda Matthews is a strong Yorta Yorta woman, an accredited Lifeline Crisis supporter with a Bachelor of Psychology and Law, as well as a trauma-informed victim-survivor advocate. She partners with Teach Us Consent, Refinery29 and With You We can on sexual assault and workplace sexual harassment campaigns.
---
Sally Moyle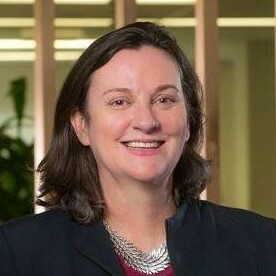 Sally Moyle is an Honorary Associate Professor at The Australian National University, associated with the Gender Institute. Sally has had extensive experience in international development policy and practice, and almost twenty years' experience addressing gender issues both domestically and in international development. Sally was the Chief Executive Officer at CARE Australia from 2016 to 2019, and prior to this was the Principal Gender Specialist and Assistant Secretary with the Australian Department of Foreign Affairs and Trade.
Sally has been in senior executive roles in the Australian Government since 2008, including DFAT, the Office for Women, and working on Indigenous Affairs and in Disability Care in the Department of Families, Housing, Community Services and Indigenous Affairs. Sally was the Gender Adviser in AusAID between 2006 and 2008. Prior to joining AusAID in 2006, Sally had senior roles at the Australian Human Rights Commission, the Australian Law Reform Commission and practised as a lawyer.
---
Kai Noonan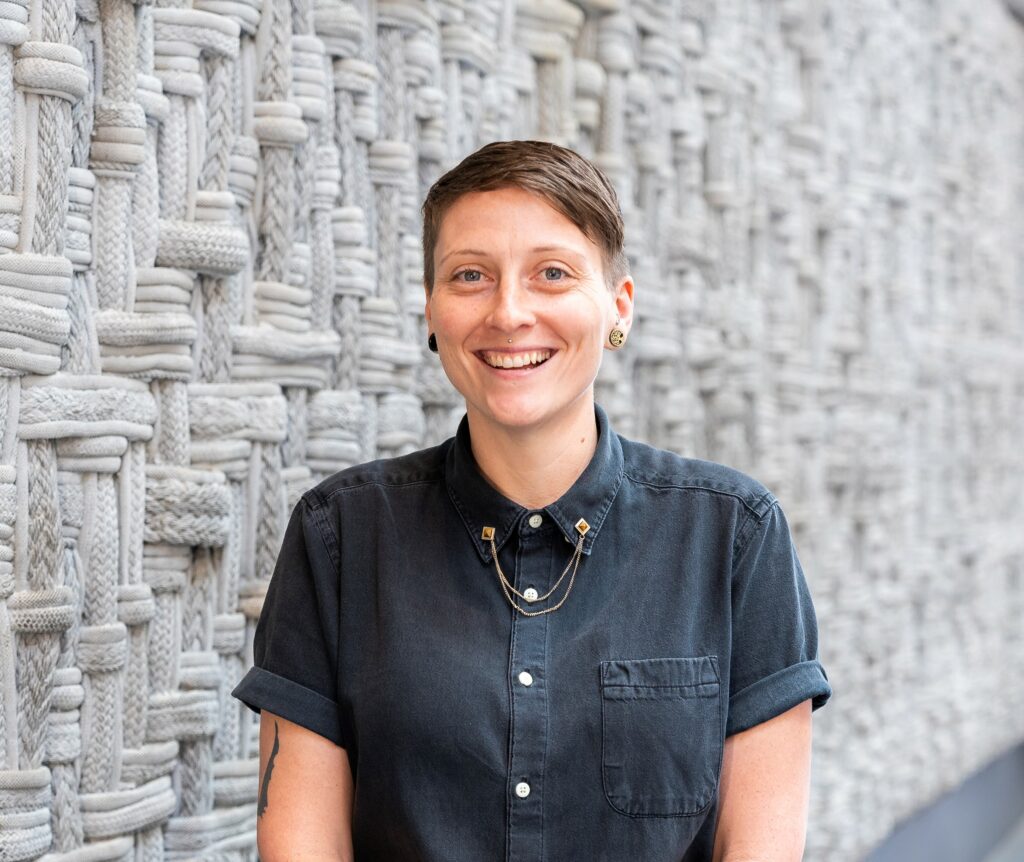 Kai Noonan is the Director of Sexual, Domestic and Family Violence Prevention at LGBTIQ+ Australia, which is the national peak body for organisations and individuals that provide health-related programs, services and research focused on LGBTIQ+ people and communities.
Kai has 15 years' experience delivering and managing programs and services in the for-purpose sector, including work in homelessness, the drug and alcohol sector and working with refugees and asylum seekers.
In 2015, Kai began specialising in sexual, domestic and family violence in LGBTIQ+ communities and since then they have developed and evaluated numerous educational resources, including websites, toolkits, campaigns, printed resources and videos. They have developed and facilitated online and in-person training for a range of professionals across Australia, including co-authoring an online sexual assault e-learning package. They have presented at numerous conferences, sat on advisory committees, advocated for policy and legislative reforms and co-authored four pieces of research.
---
Karen O'Connell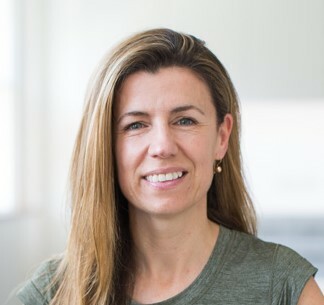 Karen O'Connell is an Associate Professor in Law at the University of Technology Sydney, and an expert in sexual and sex-based harassment and sex discrimination law. She has written federal guidelines on sexual harassment, collaborated with international scholars to produce a global guide to workplace investigations and advised government on law and policy reform. Her current research interests are in intersectional sexual harassment and sexual harassment as a health issue.
---
Lisa Pusey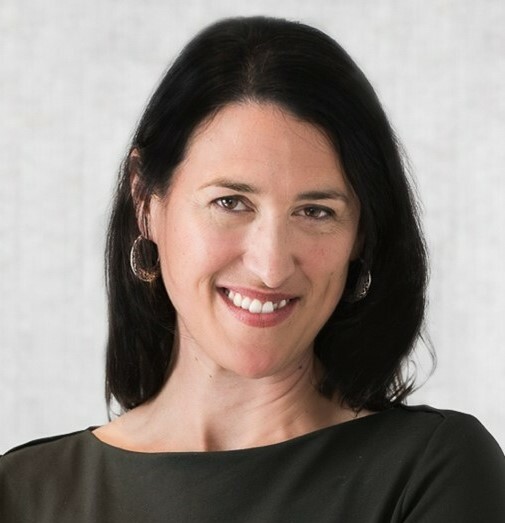 Lisa Pusey is an independent consultant on gender equality currently working with several organisations including Elizabeth Broderick & Co, the University of Sydney, and the Champions of Change Coalition leading the Coalition's work on workplace responses to domestic and family violence.
Lisa has over 15 years experience working in law, policy and practice reform including as Advisor to the Sex Discrimination Commissioner at the Australian Human Rights Commission, roles in several international women's human rights organisations overseas, and in community legal centres in Australia. Lisa is on the Board of Women's Legal Services NSW and Women's Fund Asia (Australia).
---
Michele Robinson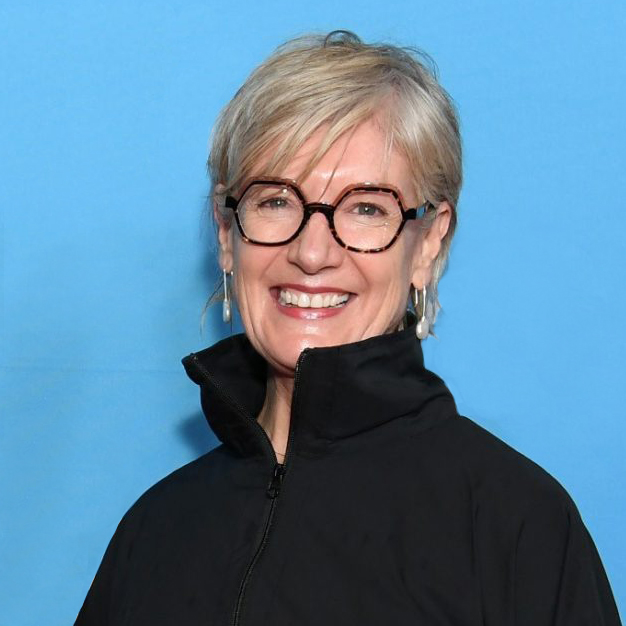 Michele Robinson is the Director of Evidence to Action for ANROWS. She has extensive experience in building knowledge partnerships and developing strategies for the translation, application and exchange of research evidence to reduce domestic, family and sexual violence. Michele has provided strategic advice to Australian and international governments and peak bodies on legal, policy and practice initiatives to prevent and respond to domestic, family and sexual violence.
Michele's work has included initiating and leading legislative and policy reviews of Queensland's domestic violence legislation resulting in important reforms to include non-spousal violence and enhanced protection for Aboriginal and Torres Strait Islander women. Michele's achievements in legislative change have been supported by her expertise in knowledge translation, including managing the impact of changes to state and federal legislation on domestic violence and bridging the gap between agencies implementing legislation and domestic and family violence service providers.
---
Carolyn Wilkes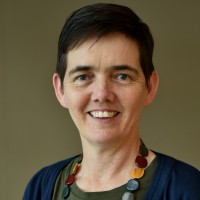 Carolyn Wilkes is a manager in the Women's Program's team in the Office of the eSafety Commissioner and lives in Ngunnawal Country. eSafety provides a wide range of resources and training focused on reducing the occurrence and impact of gender-based technology-facilitated abuse. Prior to joining eSafety in February, Carolyn was responsible for Australian Government programs that fund independent advocacy support for people with disability. Other roles have been in local government community development and in the non-government sector.
---